CARICOM Regional Organization for Standards and Quality
2nd Floor Baobab Towers
Warrens
St. Michael
Barbados
+1-246-622-7670 (Phone)
+1-246-622-7677 (Fax)
CARICOM Regional Organization for Standards and Quality (CROSQ) is a regional inter-governmental organisation established in February 2002 to facilitate the development of regional standards, promote the harmonization of metrology systems and support the sustainable production and trade of goods and services in the CARICOM Single Market and Economy (CSME).
Headquartered in Barbados, CROSQ is the regional centre for promoting efficiency and competitive production in goods and services, through the process of standardization and the verification of quality. In this regard, CROSQ aims to support international competitiveness for the enhancement of social and economic development of the region.
All fifteen (15) Member States of CARICOM are members of CROSQ – Antigua and Barbuda, The Bahamas, Barbados, Belize, Dominica, Grenada, Guyana, Haiti, Jamaica, Montserrat, St. Kitts and Nevis, St. Lucia, St. Vincent and the Grenadines, Suriname, and Trinidad and Tobago.

American Society for Testing and Materials (ASTM)
100 Barr Harbor Driver
PO Box C700
West Conshohocken, PA
19428-2959 USA
+1-877-909-2786 (USA & Canada)
+1-610-832-9585 (International)
ASTM International, formerly known as the American Society for Testing and Materials, is a globally recognized leader in the development and delivery of international voluntary consensus standards.

CODEX ALIMENTARIUS
FAO, Viale delle Terme di Caracalla
00153 Rome, Italy
+39-06-5705.1 (Telephone)
+39-06-5705.4593 (Telefax)
The CODEX ALIMENTARIUS international foods standards, guidelines and codes of practice contribute to the safety, quality and fairness of this international food trade. Consumers can trust the safety and quality of the food products they buy and importers can trust the food they ordered will be in accordance with their specifications.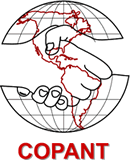 Pan American Standards Commission (COPANT)
Calle 21, Edificio Torre Lydia # 8227
Piso 9, Oficina 907
Calacoto
La Paz - Bolivia
+1-591-2-2774517 (Tel/Fax)
The Pan American Standards Commission is a civil non-profit association. It has complete operational autonomy and is of unlimited duration.
It comprises the National Standards Bodies (NSB) of the Americas, which currently total .34 active members and 10 adherent members.
COPANT is the reference for technical standardization and conformity assessment for the countries of the Americas for its members and international peers, and promotes the development of its members.
Food and Agriculture Organization of the United Nations Genetically Modified Foods Platform
Viale delle Terme di Caracalla
00153 Rome, Italy
+1-39-06-57051 (Telephone)
The FAO GM Foods Platform is a simple online platform to share information on safety assessment of foods derived from recombinant-DNA plants authorized in accordance with the Codex "Guideline for the conduct of food safety assessment of foods derived from recombinant-DNA plants (CAC/GL 45-2003, annex III adopted in 2008)". This Platform also facilitates the effective utilization of food safety assessment in situations of Low Level Presence (LLP) or r-DNA plant materials in food.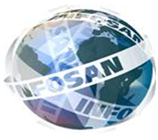 International Food Safety Authorities Network (INFOSAN)
World Health Organization
Avenue Appia 20
1211 Geneva 27
Switzerland
+1-41-22-791-21 11 (Telephone)
The International Food Safety Authorities Network (INFOSAN) was developed by the World Health Organization (WHO) in cooperation with the Food and Agriculture Organization of the United Nations (FAO), to promote the exchange of food safety information and to improve collaboration among food safety authorities at national and international levels. INFOSAN is operated and managed by WHO's Department of Food Safety, Zoonoses and Foodborne Diseases.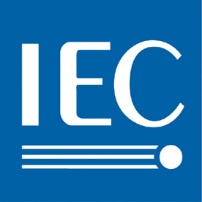 International Electrotechnical Commission (IEC)
3, rue de Varembe
P.O. Box 131
CH - 1211 Geneva 20
Switzerland
+1-41-22-919-02 11 (Telephone)
The International Electrotechnical Commission is the leading global organization that publishes consensus-based International Standards and manages conformity assessment systems for electric and electronic products, systems and services, collectively known as electrotechnology.
IEC publications serve as a basis for national standardization and as references when drafting international tenders and contracts.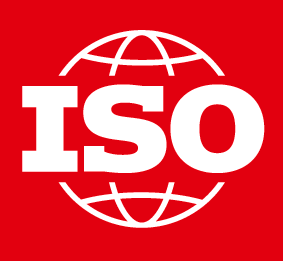 International Organization for Standardization
ISO Central Secretariat
BIBC II
Chemin de Blandonnet 8
CP 401
1214 Vernier, Geneva
Switzerland
Tel. :  +41 22 749 01 11
ISO is an independent, non-governmental international organization with a membership of 162 national standards bodies.
Through its members, it brings together experts to share knowledge and develop voluntary, consensus-based, market relevant International Standards that support innovation and provide solutions to global challenges.

The Inter-american Metrology System (SIM)
Calle de la Prosa 104
San Borja
+1-51-1-224-78 00-1275 (Telephone)
The Inter-american Metrology System resulted from a broad agreement among national metrology organizations from all 34 member nations of the Organization of American States (OAS).
Created to promote international, particularly Inter-american and regional cooperation in metrology, SIM is committed to the implementation of a Global Measurement System within the Americas, in which all users can have confidence.

Inter-American Network of Food Analysis Laboratories (INFAL)
The Inter-American Network of Food Analysis Laboratories has as mission, to promote the assurance of the safety and food quality in the Region of the Americas, in order to prevent the foodborne diseases, protect the health of the consumer and to facilitate the trade, promoting and strengthening the development and interaction of the food analysis laboratories within the framework of integrated national programs of food protection.

World Trade Organization (WTO)
Centre William Rappard
Rue de Lausanne 154
CH - 1211 Geneva 21
Switzerland
+41-(0)-22-739 51 11 (Telephone)
+41-(0)-22-731 42 06(Fax)
SPS & TBT notification alert system
The World Trade Organization is the only international organization dealing with the global rules of trade between nations. Its main function is to ensure that trade flows as smoothly, predictably and freely as possible.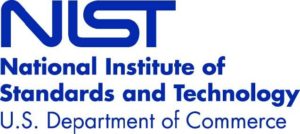 HEADQUARTERS
100 Bureau Drive
Gaithersburg, MD 20899
301-975-2000
The National Institute of Standards and Technology (NIST) was founded in 1901 and is now part of the U.S. Department of Commerce. NIST is one of the nation's oldest physical science laboratories. Congress established the agency to remove a major challenge to U.S. industrial competitiveness at the time—a second-rate measurement infrastructure that lagged behind the capabilities of the United Kingdom, Germany, and other economic rivals.
From the smart electric power grid and electronic health records to atomic clocks, advanced nanomaterials, and computer chips, innumerable products and services rely in some way on technology, measurement, and standards provided by the National Institute of Standards and Technology.
Today, NIST measurements support the smallest of technologies to the largest and most complex of human-made creations—from nanoscale devices so tiny that tens of thousands can fit on the end of a single human hair up to earthquake-resistant skyscrapers and global communication networks.